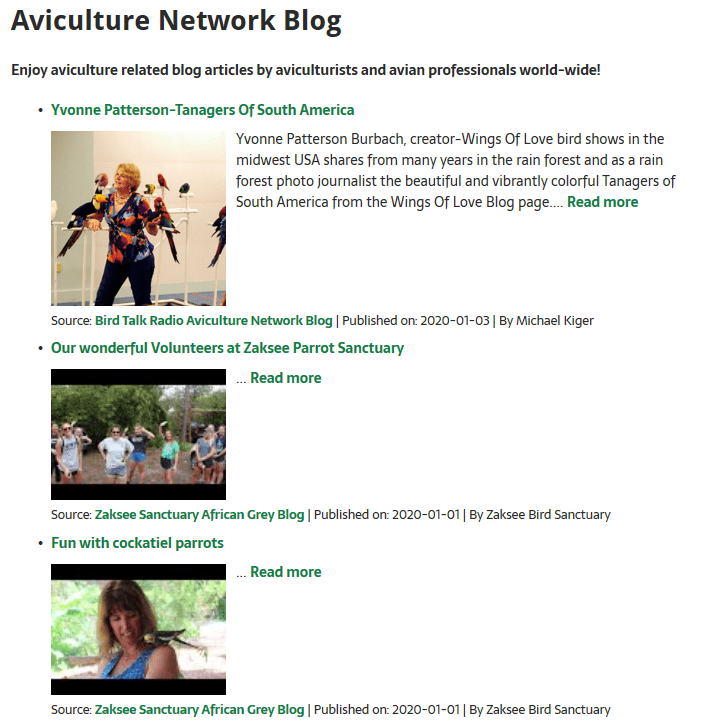 Your new turn key aviculture WordPress website will begin with up to five pages and five plugins adding functionality to your new website that engages your website visitors!
A visitor counter also known as a 'hit counter' will be installed so you can see your website traffic stats at a glance any time you visit your new turn key aviculture website.
Your new turn key aviculture website will also receive organic website traffic from a variety of sources including domains with traffic we purchase and point to our network of turn key aviculture websites.
Turn Key Aviculture websites are setup with our website traffic generating Aviculture Network Blog page. Your aviculture, avian related posts to your blog page on your new turn key website will automatically feed to every website in our network of Aviculture Network Blog websites.

WE FLOCK TOGETHER!
When we run promotions, often we include links to our clients aviculture websites sharing our promotional website traffic with all of our aviculture website clients.
A links page will be included at startup of your new turn key aviculture website! Please maintain the links page with the links we provide initially so we are all linked together. Links to your aviculture website increase search engine rankings of your website.