JOIN our network of aviculture blog post articles FREE!
Have the Aviculture Network Blog page added to your avian website free!
Our Aviculture Network Blog automatically posts your blog posts from your WordPress website to all participating Aviculture Network Blog websites like this one: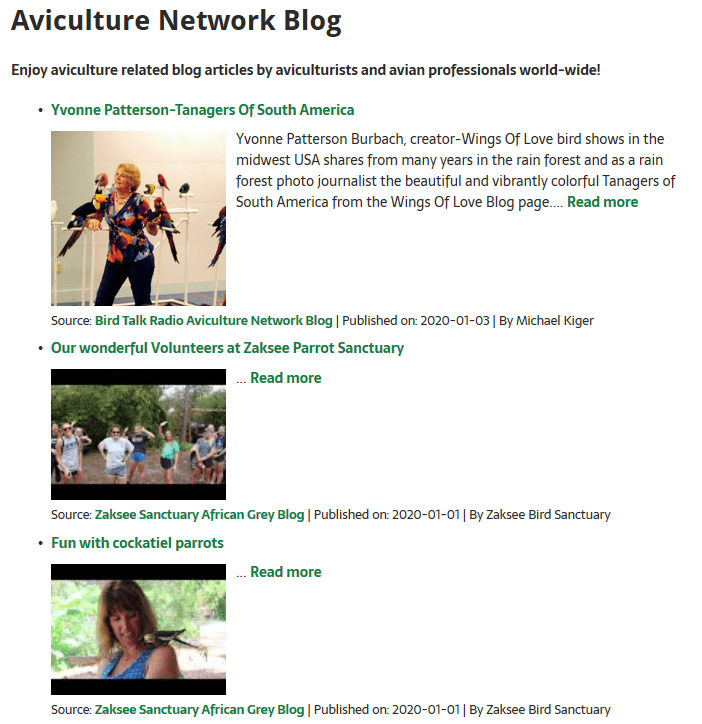 PLUS your participation in this aviculture network blog system helps grow ORGANIC website traffic to your avian website growing with every article you post!