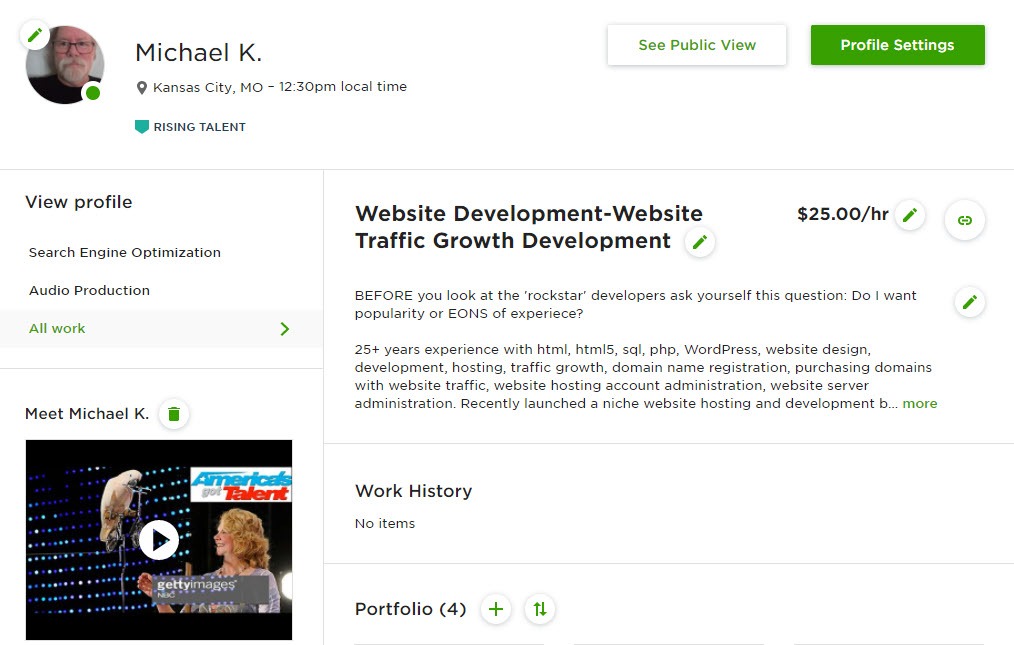 Hire on UpWork with confidence! See my UpWork Profile
BEFORE you look at the 'rockstar' developers ask yourself this question: Do I want popularity or EONS of experiece?
25+ years experience with html, html5, sql, php, WordPress, website design, development, hosting, traffic growth, domain name registration, purchasing domains with website traffic, website hosting account administration, website server administration. Recently launched a niche website hosting and development business: Avian Web Hosting. Existing clients and references. Currently webmaster for many websites specializing in WordPress development, design and blog networking. Have recent experience with WordPress conversions. Converting html websites to WordPress and custom WordPress theme development. Is your website slow? Tried compression utilities and plugins however still have slow load times? Let's look at development in a content delivery network.